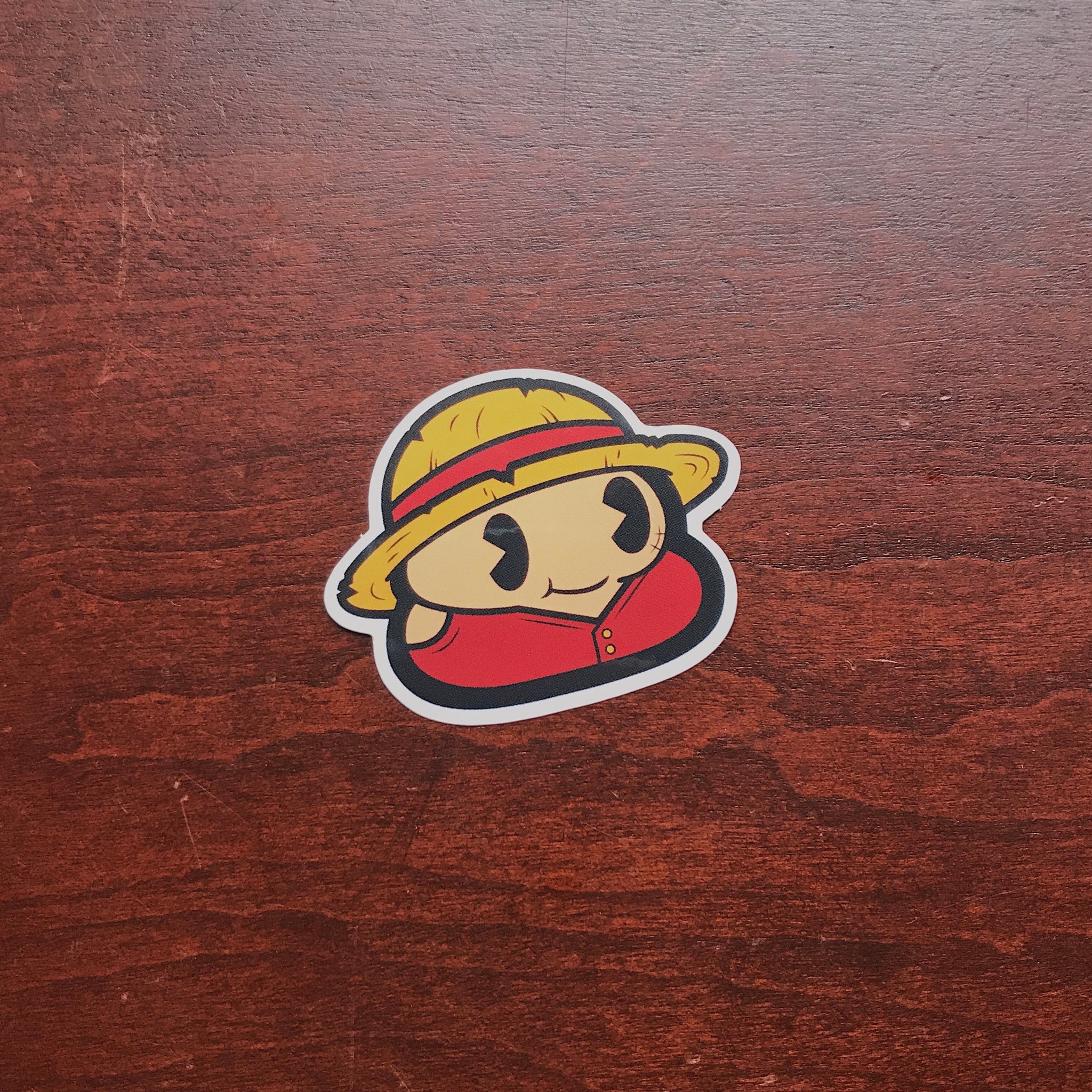 Monkey D. Poopy Sticker
Each Individual Crappy Sticker measures at about 2" x 2" Inches
Order with or without a Sticker Frame!
Each Sticker Frame measures at about 3.5" x 3.5" Inches

FREE SHIPPING: Spend $20 or more for US.

FREE SHIPPING: Spend $40 or more International.
Please note any items ordered together with tees will be shipped separately. So you might get your stickers in the mail before your tees. Contact us if you have any questions about shipping.